Welcome to Maritech ✨
At Maritech we are innovative, bold and ambitious. We create business value for our customers from technology innovations. We are open to new ideas and changes, and constantly curious to find the best solutions.
We have many of the biggest customers in the seafood and logistics industry. With our solutions we will bring them to a greener and more sustainable future.
Join us!

We are team players and work to bring out the best in each other. Our strengt is a unique blend of seafood, logistics and technology expertise.
Would you want to join our team? Connect with us, or apply for one of our jobopenings!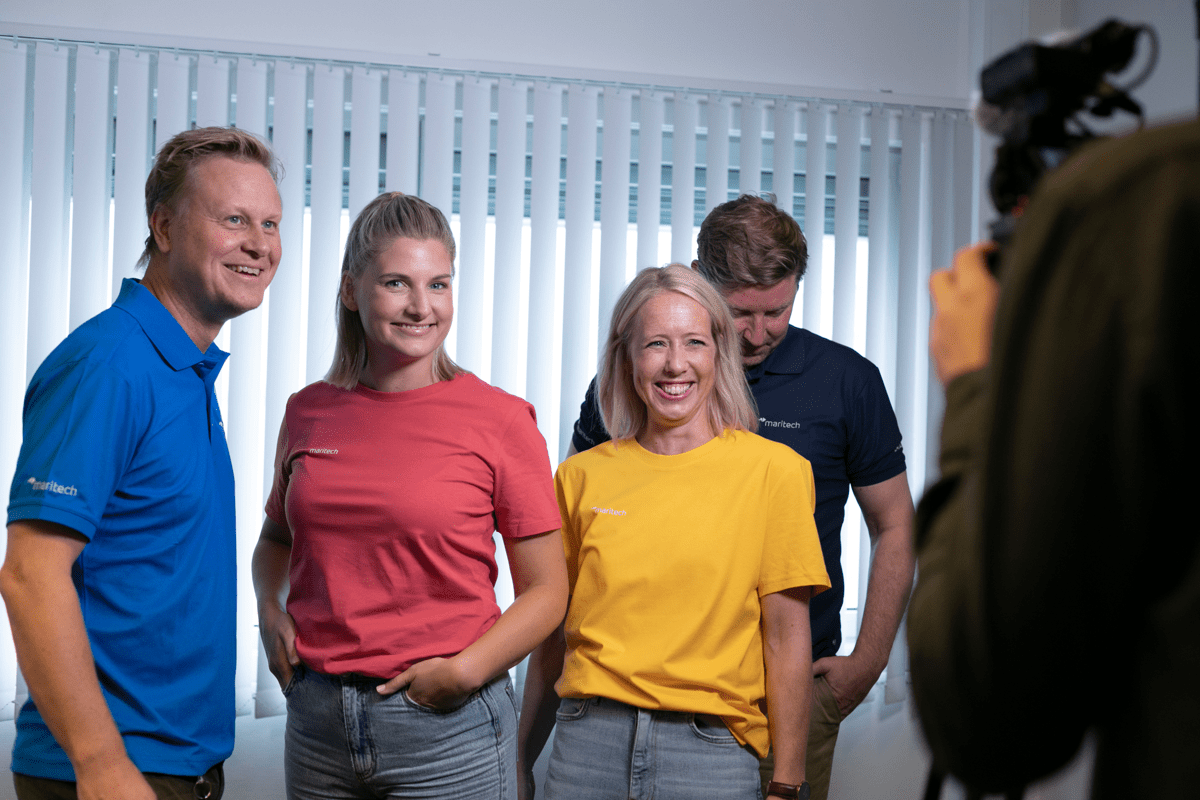 Life at Maritech
Okay, you may have figured this out already, we are a bunch of tech nerds. We love what we do and we love working at Maritech. We laugh as much as we nerd, and we innovate together. We believe that well-being is absolutely crucial for creativity and productivity. We are on the ball, dedicated and always aiming to do our best. At Maritech you never work alone. We help each other every day to walk the extra mile for our customers worldwide.
A developers guide to Maritech
We simply love nerding. Creating the most innovative, smooth solutions for our customers.
If there is a missing link, we find it. Even Microsoft is sometimes struggling to keep up with our dedicated developers. That makes us pretty proud!
Our development team is highly skilled and working according to Design Thinking and Scrum methodologies. In our Innovation Lab we create all our new solutions – delivered as multi-tenant Software as a Service (SaaS), subscription-based services, through our cloud platform DigitalSeafood™. Currently, we are also lifting our logistics solutions to the Maritech Cloud – a new milestone!
We always choose the latest technology and best-of-breed, both in terms of functionality and user-friendliness. Our cloud software is built on Microsoft Azure, which gives us the opportunities, flexibility and security our customers need and require. And, it makes it fun and meaningful to work as a developer at Maritech.
The Innovation Lab is placed in our Product and Technology department. The <3 of our organization!
What makes us special?
Our culture and mindset is our most important competitve edge. You can feel it when you visit us, there is something unique here. A combination of highly skilled, passionate people, industry knowledge and love for technology innovation makes us, well...us!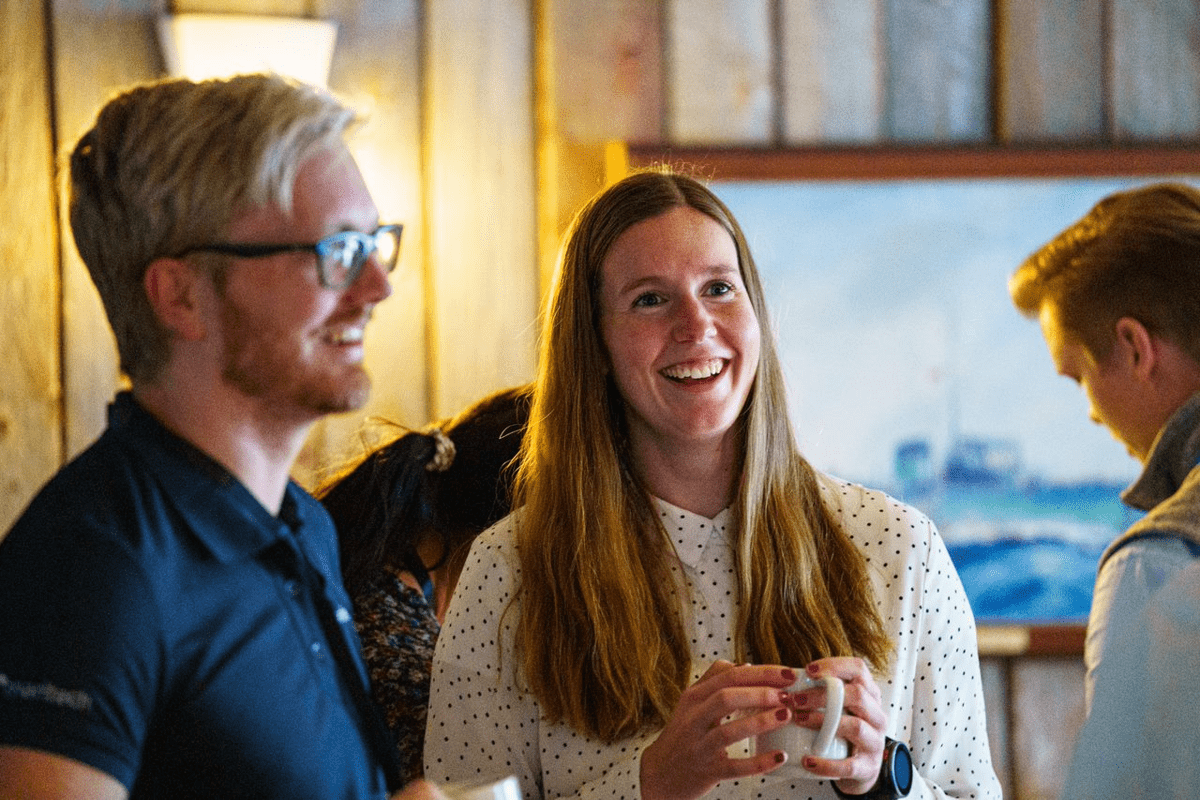 Our values
Our values are the basis for everything we do, that drives us to deliver the best both for our customers and our colleague everyday
Innovate Together

Help each other

Passion for fish and freight
Meet some of our skilled employees
What has been most remarkable for me (since joining Maritech) is the work environment -- solving real, meaningful problems from day-one, with brilliant colleagues, and with the palpable sense that what we do daily contributes towards making the world a better place

Olumide Oluyisola

Cloud Operation Consultant

I'm excited to go to work every day, surrounded by the world best colleges and challenging and fun work assignments.

Johanne Tungehaug

System developer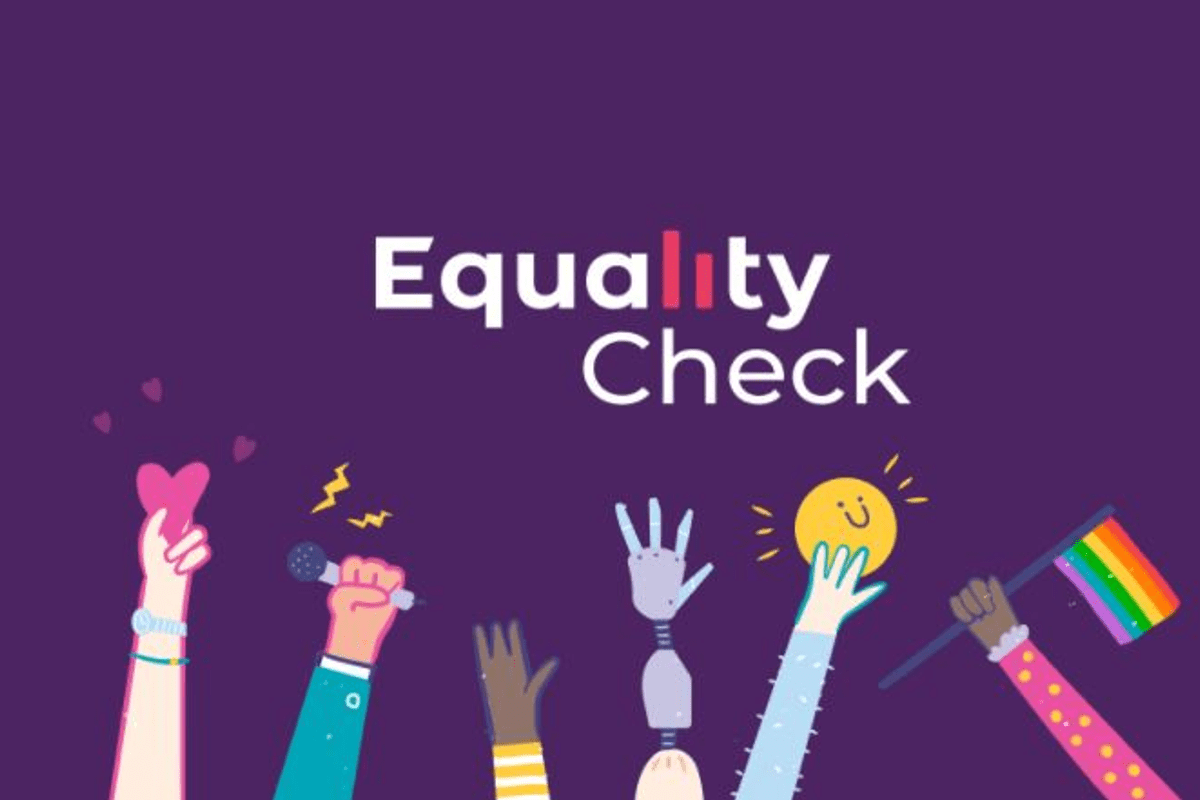 Equality Check
We are proud of our diversity work, take a look at how our employees rate us at EqualityCheck.it
There is gradually more and more knowledge about how workplaces should do better at exploiting the potential of all employees, regardless of their unique traits. Several reports point to how diversity increases profitability, productivity, innovation, and creativity in the workplace. And who dosen't want that?!
29% women might not seem like a lot. However, we are working hard to ensure a diverse work environment. In 2021 42% of all new hires were women. And we have introduced 6 new nationalities to our organization.
Want to learn more about us?
Already working at Maritech Systems AS?
Let's recruit together and find your next colleague.